Baby Sleep Consultant for exhausted families
If you're desperate to find a gentler way to get your baby to sleep through the night so you can get back to being a well-rested family… you're in exactly the right place.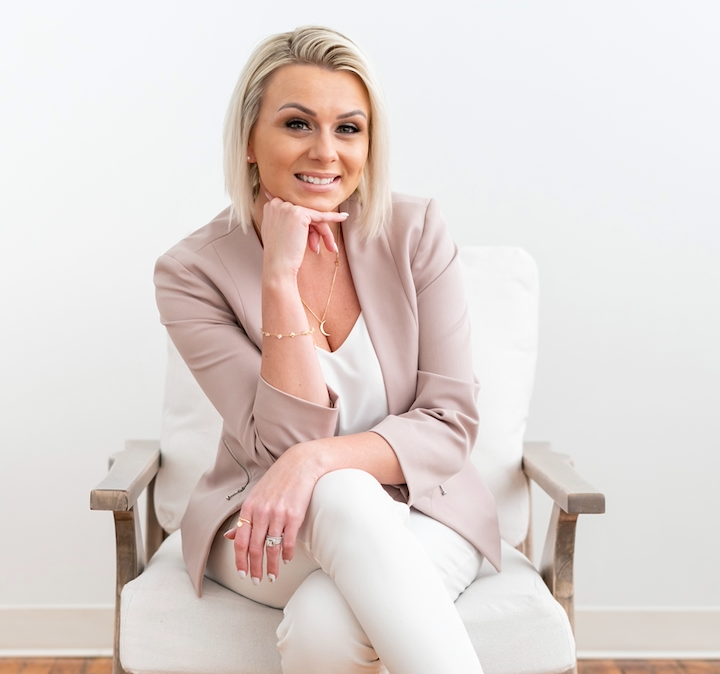 There's no other way to put it: being a new parent is
When your baby isn't sleeping, it's easy to feel lost and overwhelmed. 
Your nerves are frayed, you can't think clearly, and I'm willing to bet that you can't quite remember the last time that you felt rested (or felt like yourself).
You're exhausted and desperate for a sense of normalcy again. But no matter how badly you want your baby to sleep, you hate the idea of letting them cry it out for hours on end.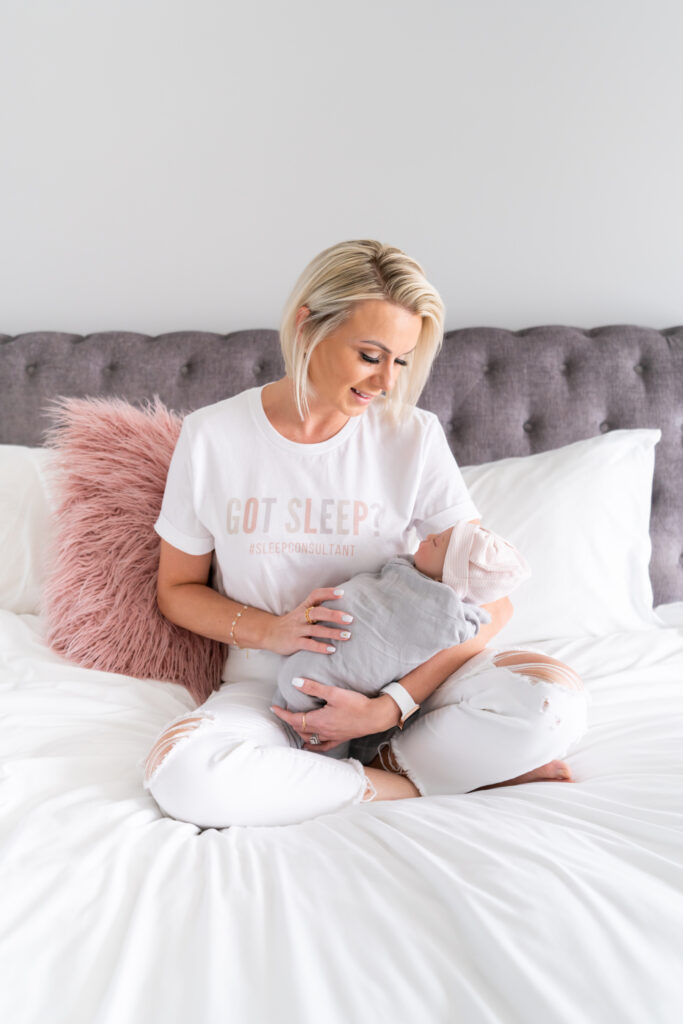 I know that feeling, momma.
Just like you, I was once that sleep-deprived parent, trying anything I could think of to soothe my baby to sleep just so that we could both get even a few hours of rest.
And I want you to know that there is an answer — one that's based on gentle, nurturing methods that don't make you feel like you're neglecting your baby. 
I've helped countless parents all over the world…
Start sleeping through the night

Get back to feeling like their happy, healthy selves

Reclaim their evenings

Actually look forward to baby's bedtime

Enjoy their time as a new family
And I can help you, too.
Sleep, Baby, Sleep started the moment I became a mom.
I just didn't know it yet.
When my daughter Brianna was born in 2011, I was overjoyed with the idea of being a new mom. She was perfect in every way, and I couldn't wait to enjoy all of the amazing parts of parenthood that my friends and family had told me about.
But things took a sharp turn when Brianna stopped sleeping at night.
I started spending every single night holding, rocking, and nursing my baby girl back to sleep. And a year later, I hadn't slept more than a two-hour stretch since she was born. 
I truly thought I was going insane. I dreaded the night, was constantly anxious about bedtime, and had become an exhausted and ever-frustrated version of myself. 
I knew something had to change.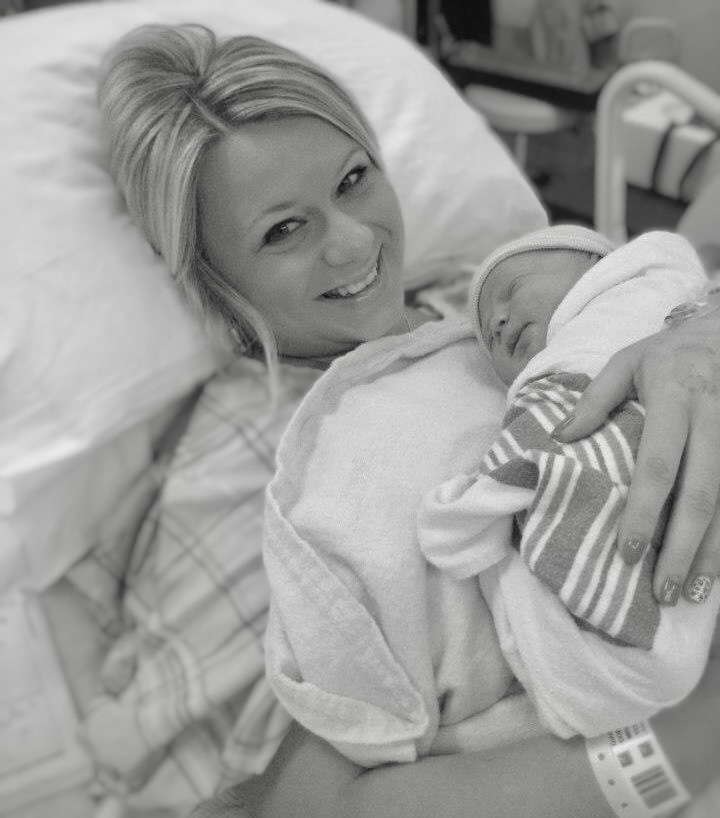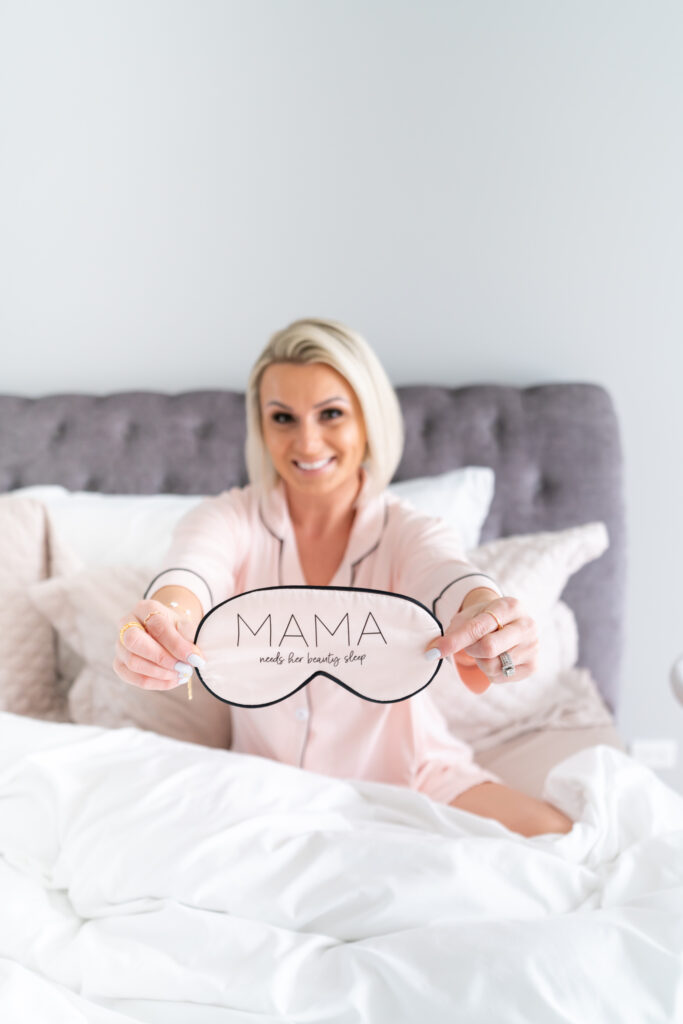 there had to be a better way than "crying it out"
Like you, I had heard about the "cry it out" method. But just the thought of sitting in another room while my baby cried herself to sleep was enough to break my heart. 
So, I did what any nurse would do: I researched. 
I studied every single sleep training program I could find, and read every sleep book I could get my hands on. I went back to my nursing textbooks to learn more about how sleep works, including the sleep cycles and disturbances. And I made many, many phone calls to our amazing pediatrician. 
It didn't happen overnight. But after trying many techniques, journaling on my results, and tweaking even the smallest of details… my baby finally slept through the night, without having to cry it out.
As I was sleep training Brianna, I started a blog to keep track of all my ideas and the steps I was taking. 
In the beginning, it was just a reference for me. But my posts quickly gained popularity, with women from all around the world commenting to tell me what methods were working for their babies. 
Before I knew it, I was getting emails from strangers all over the world who were facing the same problems with their own babies and were asking me for help. 
My whole life changed when Brianna started sleeping through the night, and I wanted the same for these families. 
After about a year of offering consults and email advice for free, I realized just how much this service was needed. I knew that turning my blog into a full-fledged business would give me the necessary resources to reach and help even more families. 
And so, Sleep, Baby, Sleep was officially born.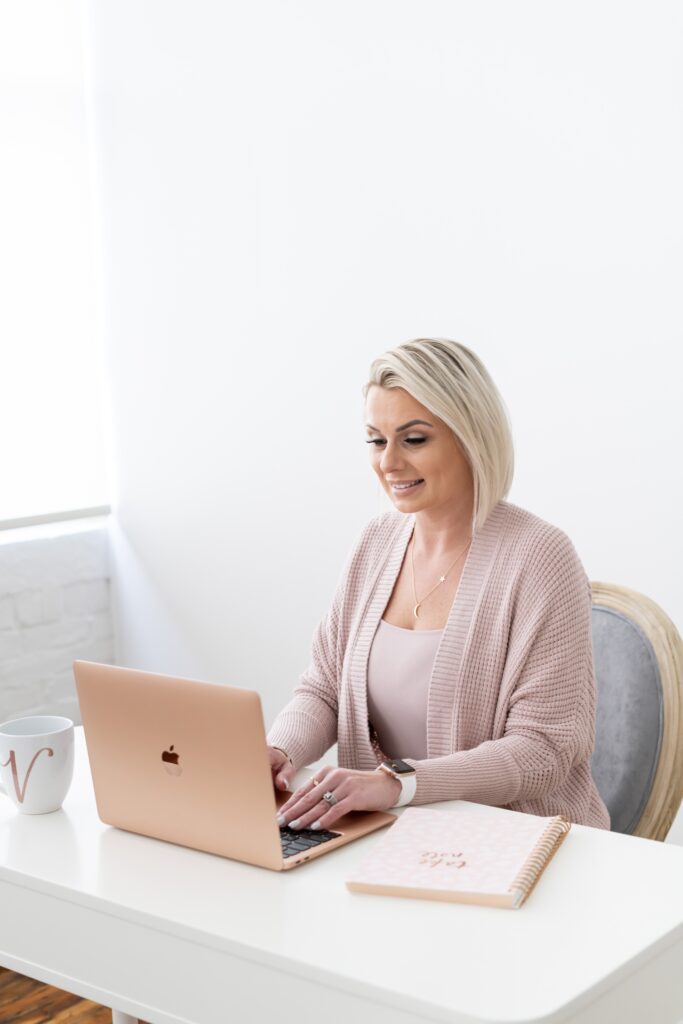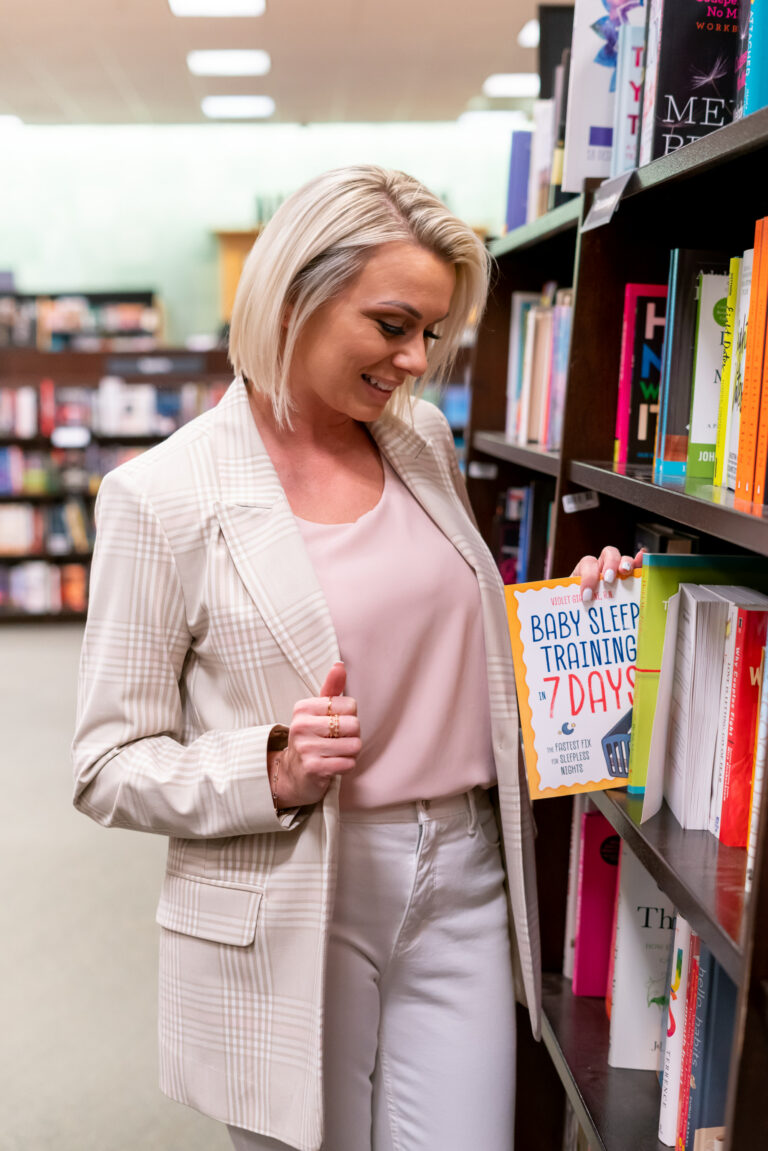 Before I could blink, I was helping parents
Before long, I was receiving invitations for press interviews and partnerships with baby companies. 
In 2018, I was approached by a publisher to write a book based on my methods. "Baby Sleep Training in 7 Days" has since been translated into Italian, Greek, Vietnamese and German (among others) and is available in major bookstores across the globe.
And after a decade of offering one-on-one consultations and personalized sleep plans, I feel so honored to have helped thousands of exhausted parents get their babies to sleep through the night — from the United States to the United Kingdom, Australia to Dubai, and countless other countries in-between.
I could have never imagined that my own sleep training journey would have led me here. But I can say this without question:
Second only to being a mom to my two beautiful young girls, helping you get back to being a healthy, happy, and rested family is truly the best job in the world.
Learn More About My Story
When you choose me as your family's sleep coach, we'll use proven, gentle methods to get your baby to sleep through the night. 
Every step we'll take together is guided by research, and studies have shown that these methods do not interfere with the mother-baby bonding process.
You don't have to resort to the "cry it out" method, momma.
Let me show you the gentler way.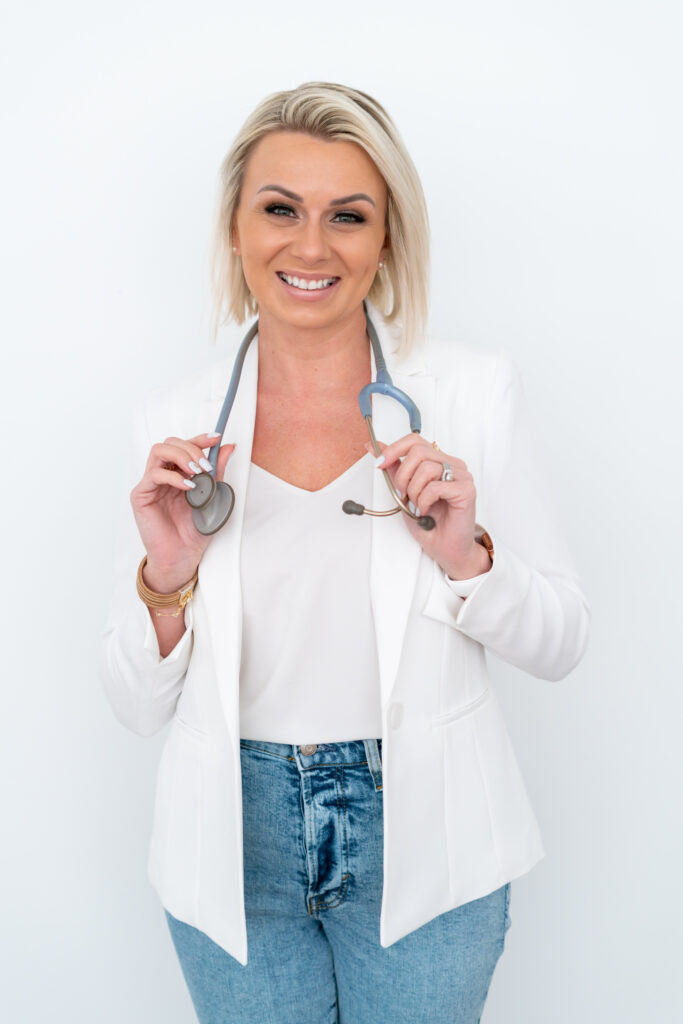 When I'm not consulting families-
I'm putting an end to misinformation in the sleep training industry
A quick Google search will show you that there are hundreds (if not thousands) of sleep coaches out there today, and I know that it can be difficult to know who you can trust.
That's why I decided to open The Institute of Pediatric Sleep and Parenting® (IPSP) in 2015.
In my role as Owner/Founder, I ensure that sleep consultants are being trained properly, based on scientific research and evidence. At the IPSP, students learn from medical professionals who are true experts in their field, ensuring a well-rounded education.
You want the very best for your baby, and I know how important it is to work with someone you can fully trust. With that in mind, here are some of my official qualifications:
Registered Nurse with 15 years of experience in the medical field
10 years of experience as a Pediatric Sleep Consultant, working with newborns and children up to age 5
Owner and Director of the Institute of Pediatric Sleep and Parenting
Author of "Baby Sleep Training in 7 Days: The Fastest Fix for Sleepless Nights
Regional Representative for the International Association of Child Sleep Consultants (IACSC)
Pediatric Sleep Expert for Tot Squad
Member of the American Association of Sleep Medicine
Member of the International Institute for Complementary Therapists and the National Parenting Educational Network
Special needs certified from the International Board of Credentialing and Continuing Education Standards
I also periodically attend pediatric sleep conferences and undergo additional trainings to stay up-to-date on the latest sleep research
Are you ready to get your sleep
I've helped thousands of families get back to a good night's sleep, typically in 7 days or less — and I'd love to do the same for you, so you can all feel rested enough to fully enjoy these precious moments as a family.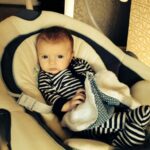 "I saw results IMMEDIATELY!"
I actually had my husband send me his debit card information, to sign up for consulting, because I was rocking my 11-week-old in his dark room, yet again, for a nap. Hearing Violet's success rate had me committed. 
I googled for 12 weeks (his whole life) trying to figure it out and within a few days with Violet we had it nailed down. I'm telling all my family and friends so they don't have to struggle with their babies' sleep issues! This mom thing is no joke ;). Thank you Violet!