Services
Let's get you back to being a healthy, happy, rested family
— together.
You don't have to figure this all out on your own. As your family's sleep coach, I'm here to gently guide you through every step of getting your baby to sleep through the night.
Tell me — does this sound familiar?
Your baby is fighting sleep, taking up to an hour to fall asleep only to wake up again an hour or two later
You're constantly rocking, bouncing, and feeding your baby every time that they wake up
You're downright exhausted, your nerves are frayed, and it feels like you're slowly starting to go insane
You're constantly anxious about bedtime and find yourself dreading nighttime throughout the day
You've looked everywhere for answers

, but all you're left with is contradictory info and mixed opinions
You feel like you're losing yourself

because you're sleep-deprived and spending hours each day just trying to get your baby to sleep
You hate the idea of resorting to the "cry it out" method. Even if conflicting research says it isn't harmful, the idea of leaving your baby to cry just doesn't sit well with you.
you're not alone, momma. and best news is that you're in exactly the right place.
I promise it doesn't have to be this hard.
I know that this isn't what you imagined when you pictured parenthood. I've been there myself, and I've worked with parents all over the world who felt the same way you're feeling right now. 
And while it may feel like you've tried everything — read all of the books, browsed all the blogs, and tried all of the "top tips" — I promise that relief, rest, and routine are within reach.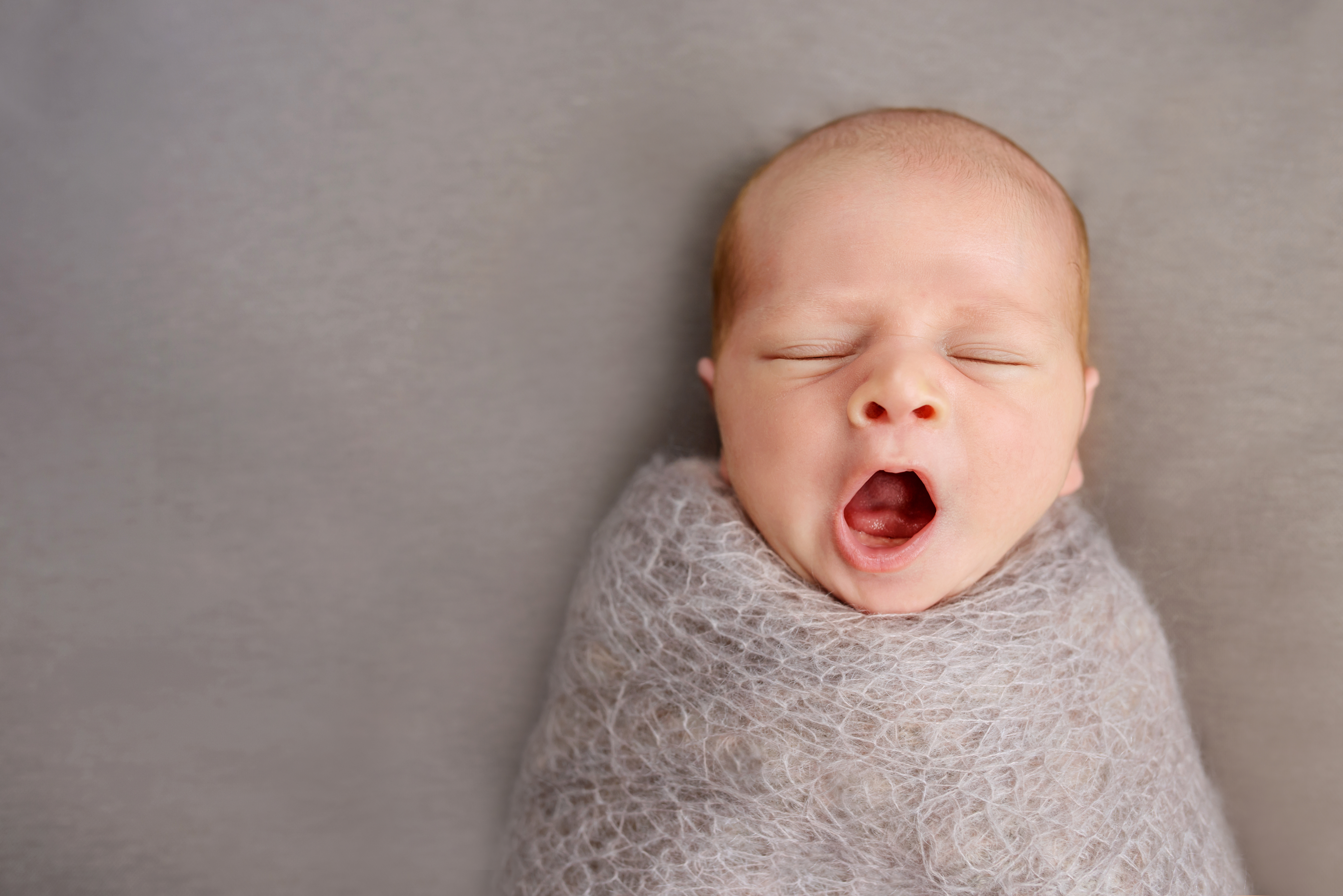 Rested families are happier, healthier families
AND CREATING HAPPY, HEALTHY FAMILIES IS MY LIFE'S WORK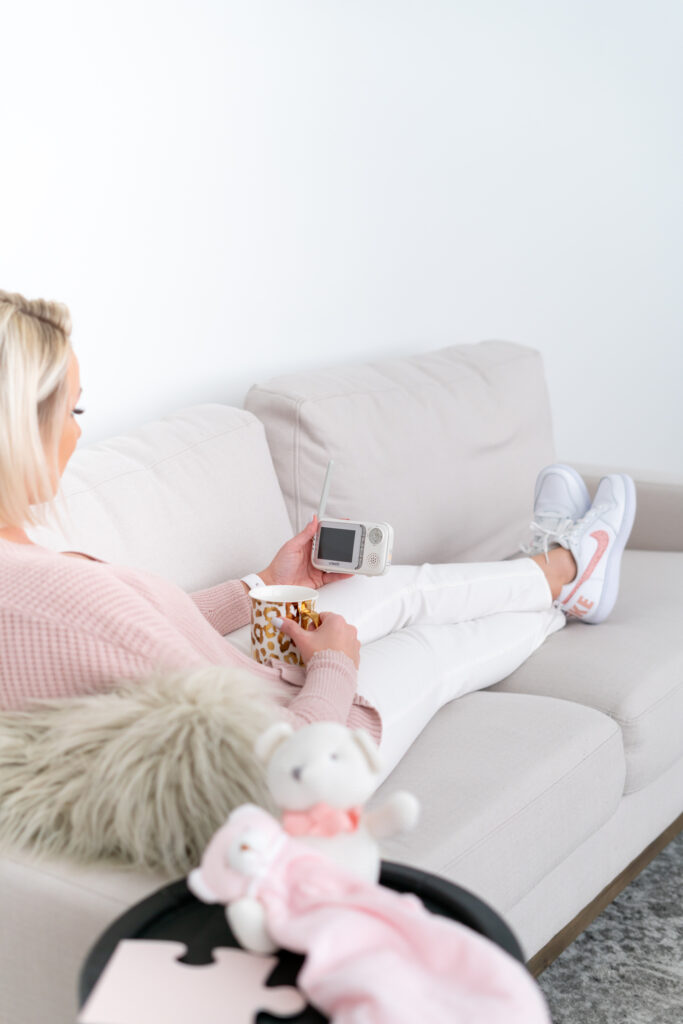 I help parents just like you:
Sleep training is like a big puzzle
AND I CAN SHOW YOU EXACTLY WHICH PIECES YOU NEED.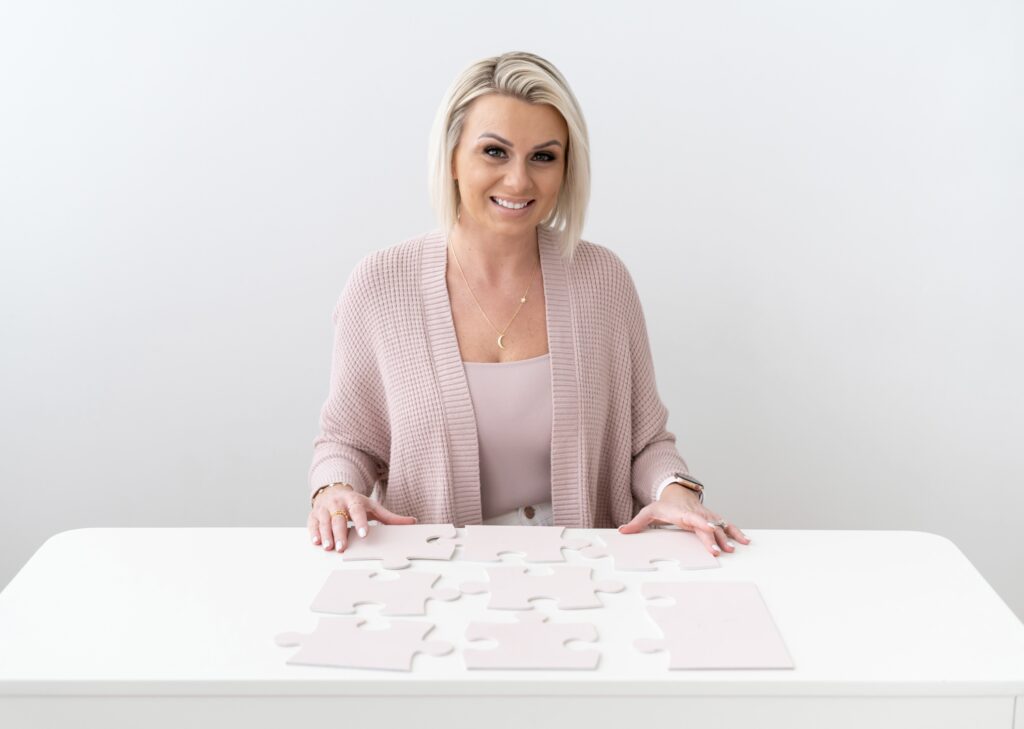 Parents often tell me that they've tried everything to get their baby to sleep, but sleep training is like a puzzle. With just one piece missing—it won't work!
Even with the best intentions and an internet full of information, it's only normal for you to be missing some pieces of the sleep training puzzle.
But once you've found those missing pieces? Both you and your baby are sleeping soundly through the night. 
"I saw unbelievable improvement in my baby's sleep within 3 days of starting the plan.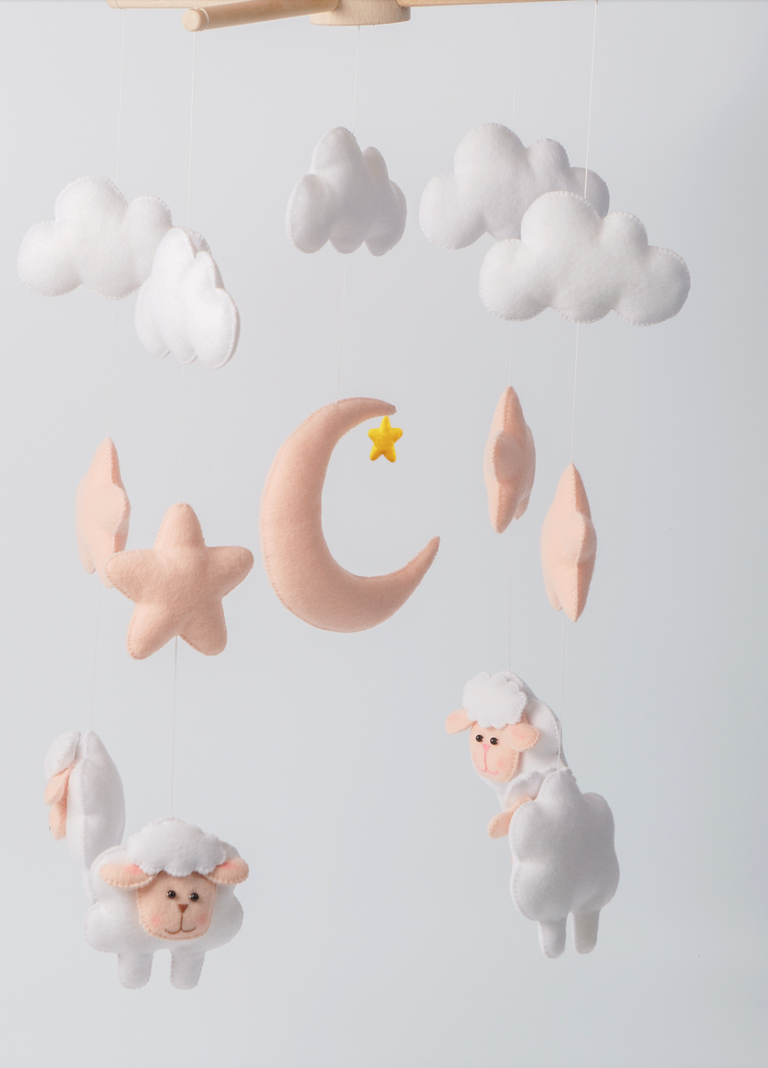 If you listened to most popular advice, it's easy to believe that sleep training means you have to let your baby cry it out. But this isn't true.
Sleep training is simply the process of teaching your baby to sleep well and independently; and there are many, much gentler methods to do this. 
The methods we'll use together are gentle yet effective, with most parents seeing results in as little as 7 days. Everything is rooted in research while prioritizing the parent-baby bond that I know is so important to you. 
You can get your baby to sleep through the night, without night after night of endless tears (on both sides of the nursery door) — and I would love to show you how.
SOUND IMPOSSIBLE?
keep reading!
No matter what sleep challenges your baby is facing, this gentle approach can help.
Determine the amount of support you're looking for, and choose a package below.
As soon as your package has been selected, I'll send you an assessment form to fill out.
Within 24 hours, I'll create a specific sleep plan for your baby. Then, I'm here to support you through every step of your sleep training journey.
ARE YOU READY TO START SLEEPING SOUNDLY?
In order to be able to give each family my one-on-one undivided help and support, I only accept very few consults per month, and they do fill up pretty quickly. 
If your booking goes through successfully, I still have availability and will get started on your baby's custom sleep plan within 24 hours (or your chosen start date). If the system does not allow your purchase to go through, this means I'm booked up and you'll have to wait until the 1st of the next month. 
My packages have been carefully put together to help you choose the amount of support that you need. Please use the table below to find your perfect fit.
Not sure which package is right for you? Click here to email me
Most popular
Complete assessment of your child's sleep troubles and needs

Step-by-step, custom sleep plan

14 days of unlimited emails access

14 days of unlimited text messaging support. (Yes, even on weekends and holidays!)

2 phone calls per week, for two weeks

2 follow-up email consultations that do not expire, so you can use them at any time for ongoing support

Survival guide for bumps in the road
Complete assessment of your child's sleep troubles and needs

Step-by-step, custom sleep plan

14 days of unlimited emails access

Survival guide for bumps in the road
Complete assessment of your child's sleep troubles and needs

Step-by-step, custom sleep plan

7 days of unlimited emails access

Survival guide for bumps in the road
I've helped thousands of families over my career, with an almost 100% success rate. Instead of a one-size-fits-all program or course, each consultation is completely personalized to your baby's needs and how they're responding to the plan. Failed attempts are extremely rare, and typically only occur if your baby has a medical or other condition interfering with their sleep.
The personalized sleep plan combined with my unparalleled support is why my program is so successful and has resulted in such a high success rate.
"It was the best money I've ever spent!"
 My baby is sleeping through the night, and has done for the last 2 weeks! Thank you so much! She goes to bed between 7.15 – 7.30pm and smiles at me when I put her down! It's a dream come true, literally! She wakes between 6.30-7am. 
Lastly and importantly, thank you so much for giving me the confidence to stick with it with the knowledge that the hard few nights are worth it long term. It was the best money I've ever spent! We are all so much happier! Many thanks again.
~ Amy, Derbyshire, United Kingdom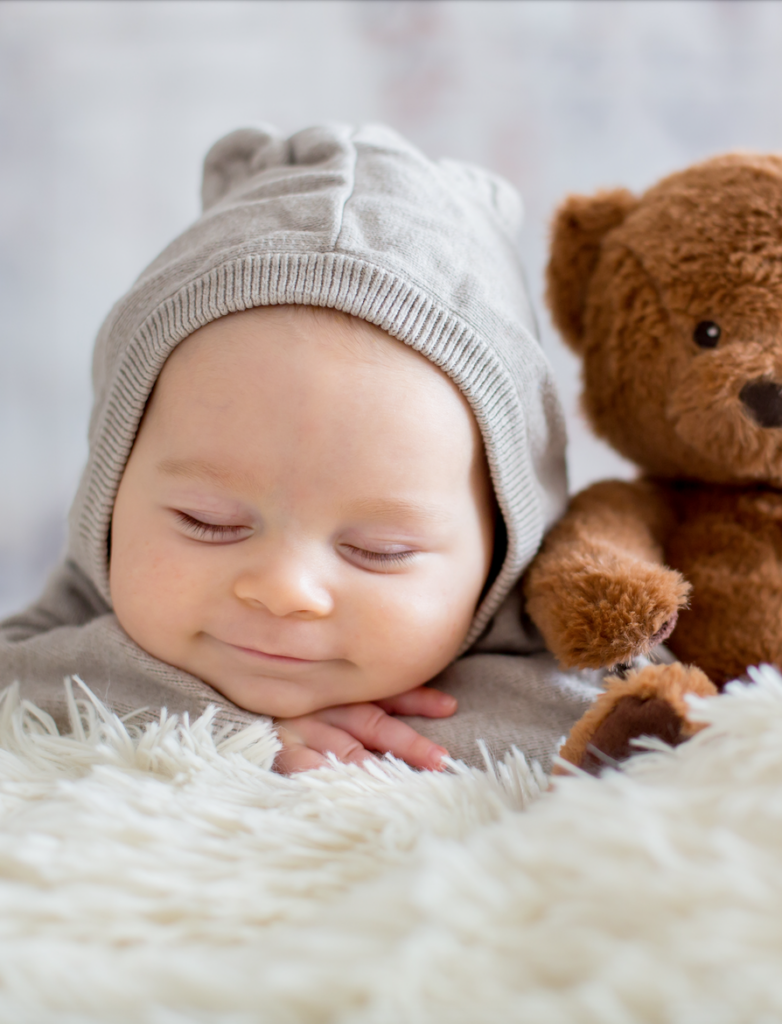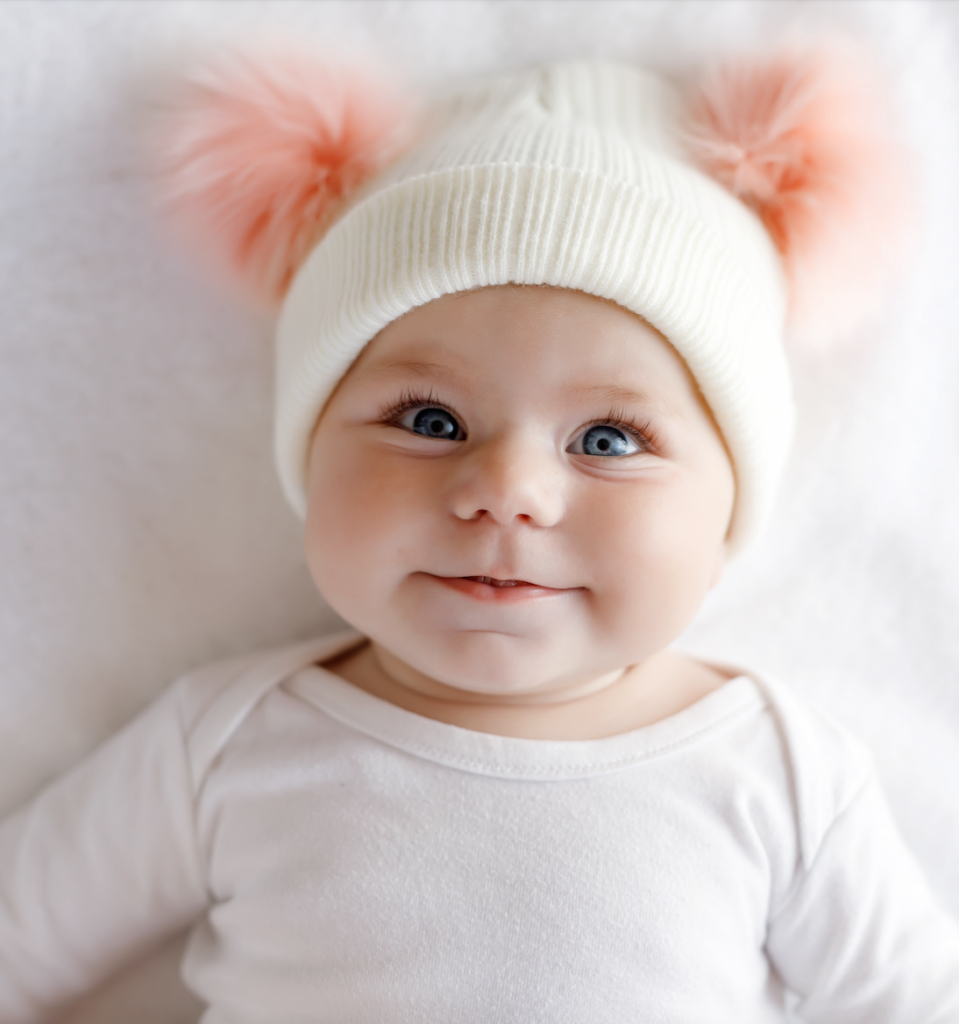 "The first night, he slept 11 hours straight."
Before I contacted Violet, Anthony had never slept through the night. He was usually up twice a night and was dependent on nursing to fall asleep. I couldn't believe it: the first night he slept 11 hours straight!! 
It's been 2.5 weeks so far and he's slept for 10-11 hours every single night! He also no longer falls asleep nursing! He loves his crib, which is a total change from before when he would cry every time I laid him down. 
Honestly, I thought there was no way my stubborn little guy would go into his crib awake and fall asleep. It's amazing!! Thanks!! I can sleep again!!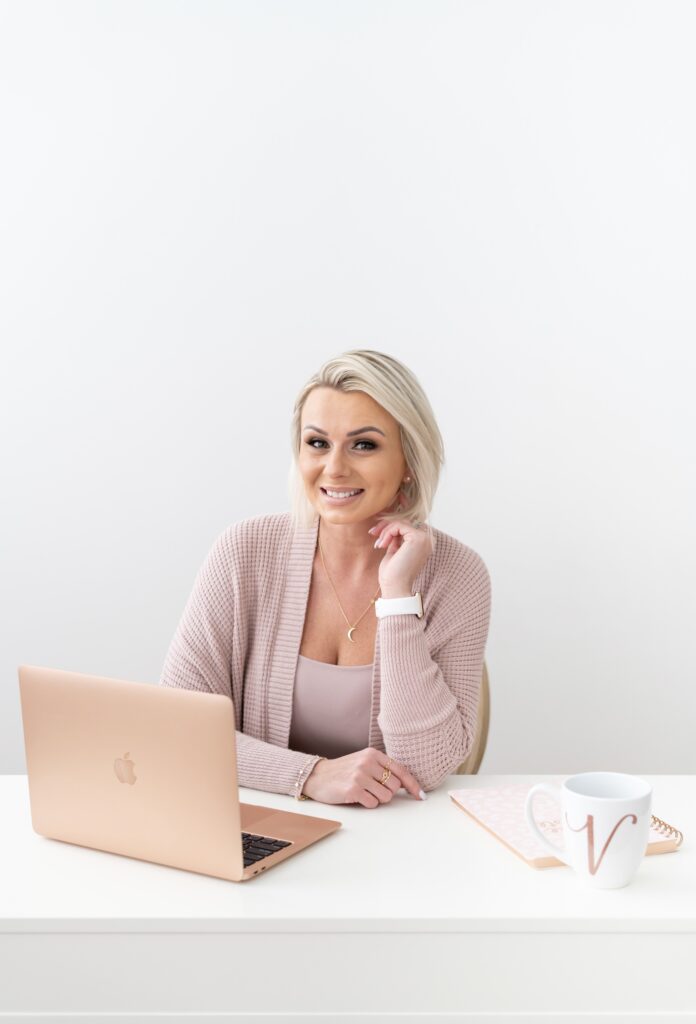 Registered Nurse, Author of "Baby Sleep Training In 7 Days", and Professional Baby Sleep Consultant
Like a lot of parents, I've been exactly where you are right now. 
When my daughter Brianna was born, I was overjoyed to be a new mom. But things took a turn when she wouldn't sleep at night. After almost a year, neither of us had slept more than two hours at a time, and I was so exhausted that I couldn't show up as the mom I really wanted to be.
At my wit's end, I used my medical background as a Registered Nurse to come up with a plan to help my baby sleep independently. Today, I've used that same plan to help thousands of families around the world start sleeping better — and I can't wait to help you do the same!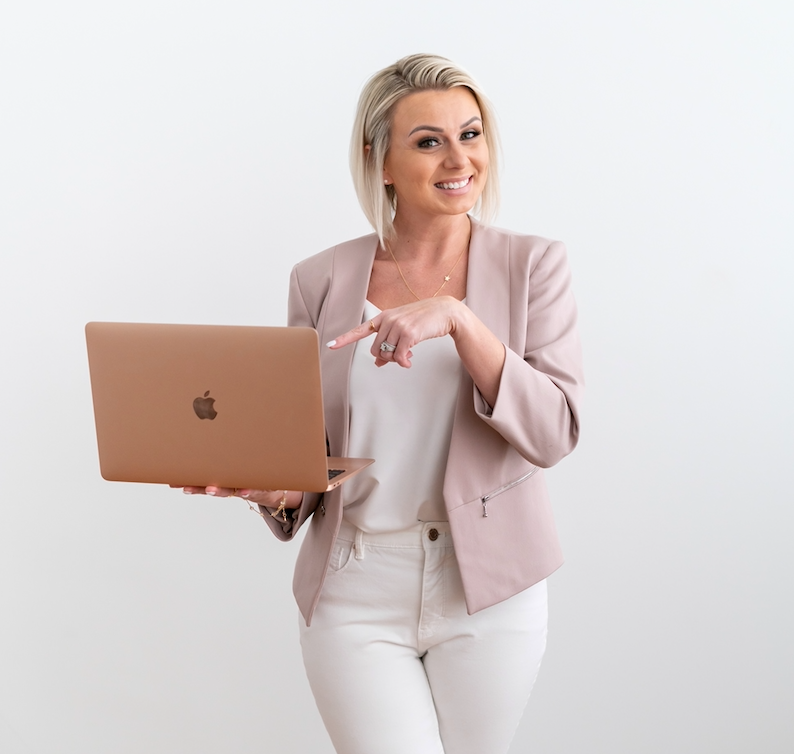 You may have seen other sleep consultants offering self-study courses or generalized programs to help you get your baby to sleep through the night. While this works for some families, in my experience, most exhausted parents are looking for more guidance and support. 
When you work with me, I create a customized sleep plan based on your baby's specific needs, taking their age, sleep history, and temperament into consideration (among other things). 
But I'm also committed to making sure that you feel fully supported throughout your sleep training journey, with expert guidance every step of the way. That's why my process is founded on a fully personal consultation.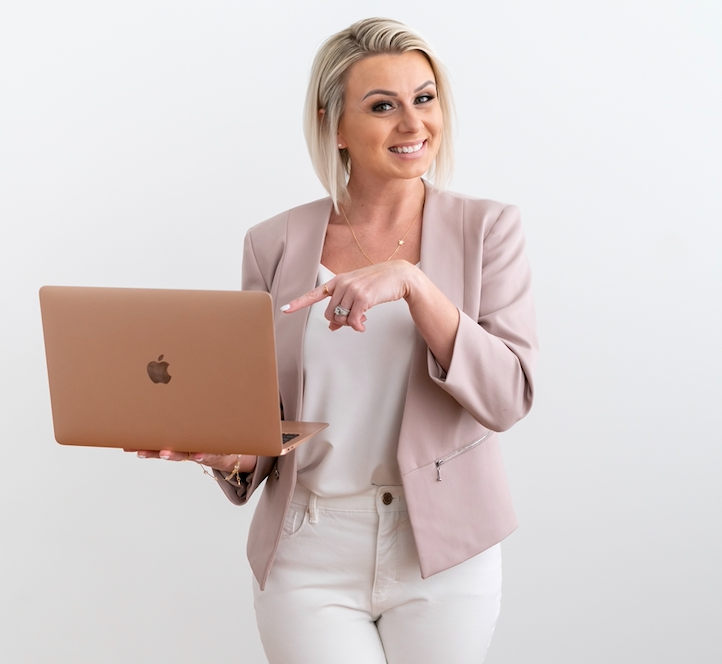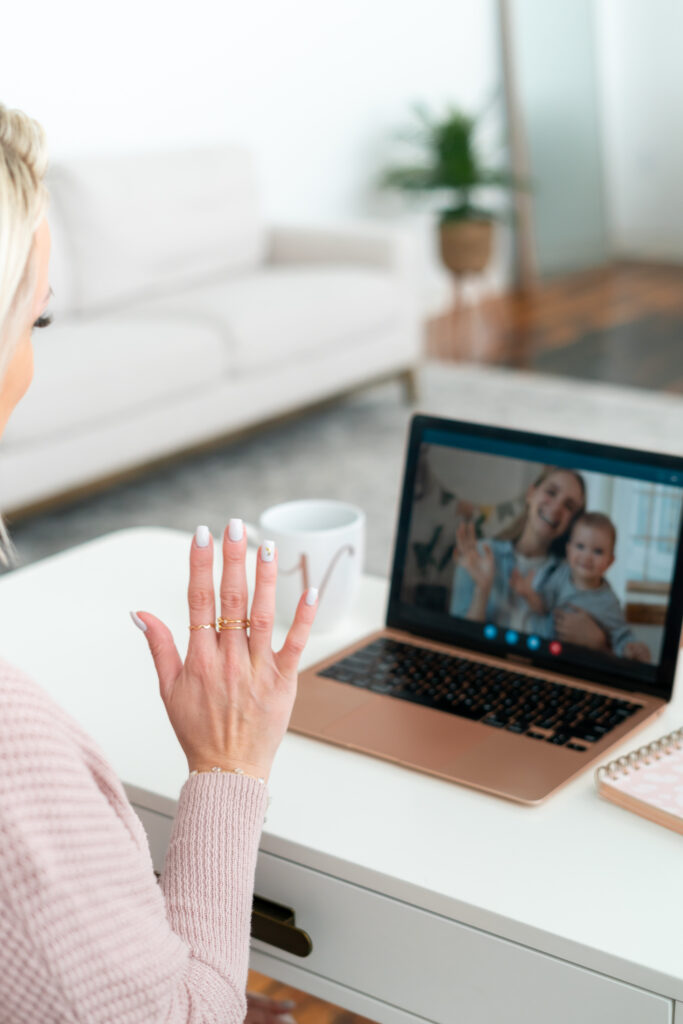 No two babies are the same, and there are simply factors that can't be predicted ahead of time. But as your on-call consultant, I'm here to tell you exactly what to do to help your baby sleep well, no matter what comes up. Whether it's through email or via twice-weekly phone calls, I'm only ever a moment away to give you practical and immediate advice.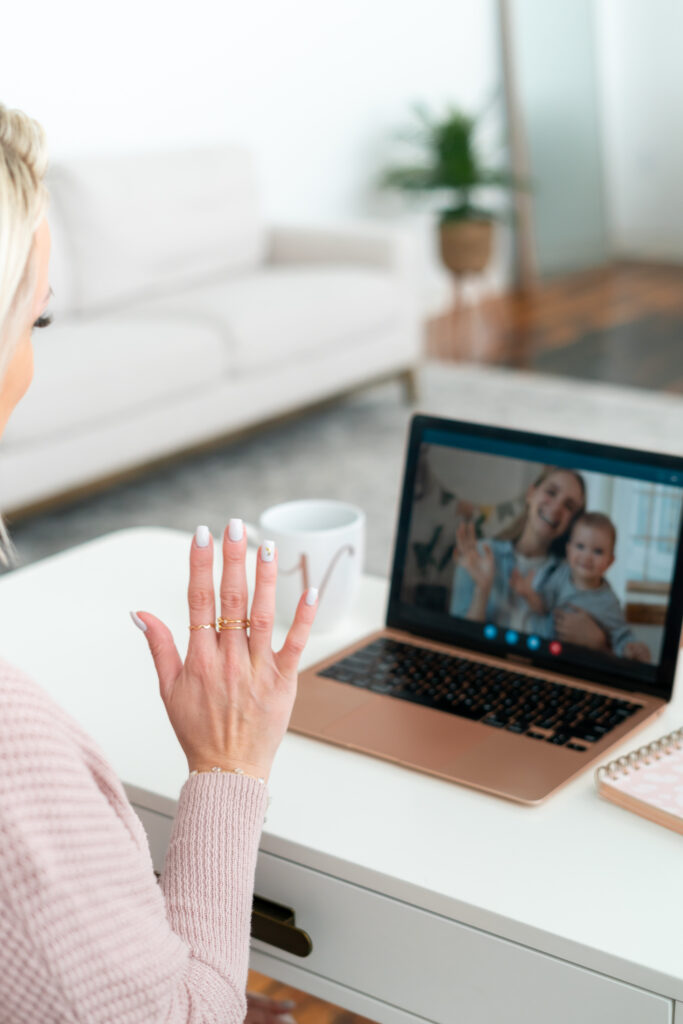 When you work with me you get:
A sleep plan specific for YOUR baby (not a cookie-cutter book, program, or video tutorial)

One-on-one help from an expert, to help guide and support you through the process.

Email and/or live text/phone support as you put the plan into action and navigate real life.
Frequently Asked Questions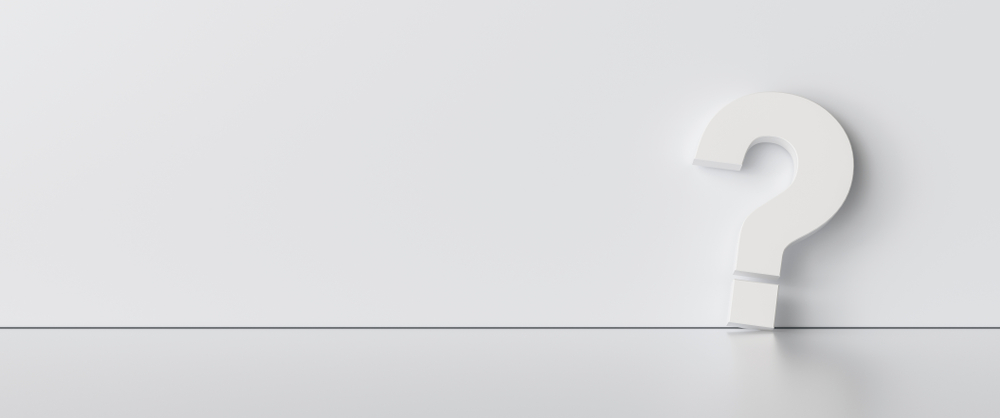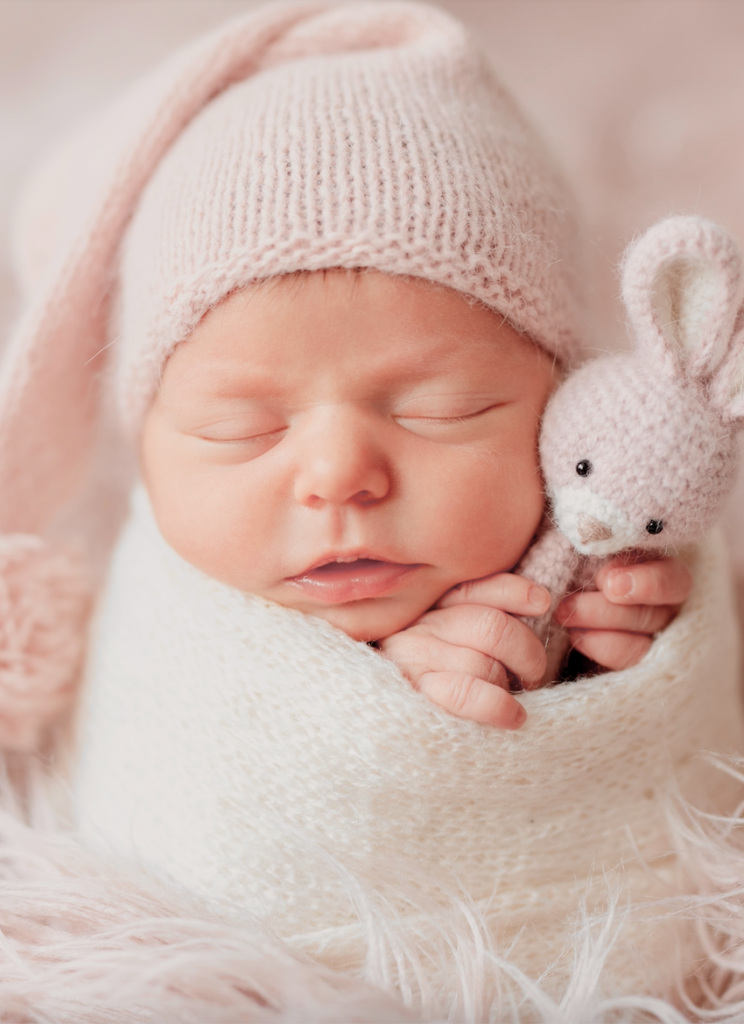 "The best decision I've made so far as a parent."
"Pressing 'buy now' on your website was the best decision I have made so far as a parent.
Olivia didn't sleep very well and had several sleep props. I had read so much about sleep training on the web that I just felt so confused. 
In one week you have turned my baby and our lives around. Olivia is sleeping through the night, her feeding is more settled, and she is finally in a routine. She is happier through the day as she's no longer tired from such poor sleep at night. 
You answered all of our questions very promptly and in a lovely, kind manner. We can never thank you enough. Our family is much happier now that we can finally get some proper sleep. It is, without doubt, the best money I've ever spent.
"By day two, she was already sleeping 10 hours!"
From the first day, I was very impressed with Violet's helpfulness. She always responded to my questions and patiently handled all my worries and swarm of emails.
Within a couple of days, I have seen a dramatic change in our baby's sleep. Our baby is only 3 months old, but by day 2 she was already sleeping 10 hours a night!! We have also seen a big change with the daytime naps: we do not need to rock her anymore and she does not need our help to get herself back to sleep, yaaay! 
I can finally start living my life stress-free. For me, this program and Violet are a lifesaver.  Being in touch with her felt like talking to my mom, I will honestly miss her, her guidance, and her calmness. I would and I will definitely recommend her to anyone who has similar issues with their baby, it was one of the best investments ever!"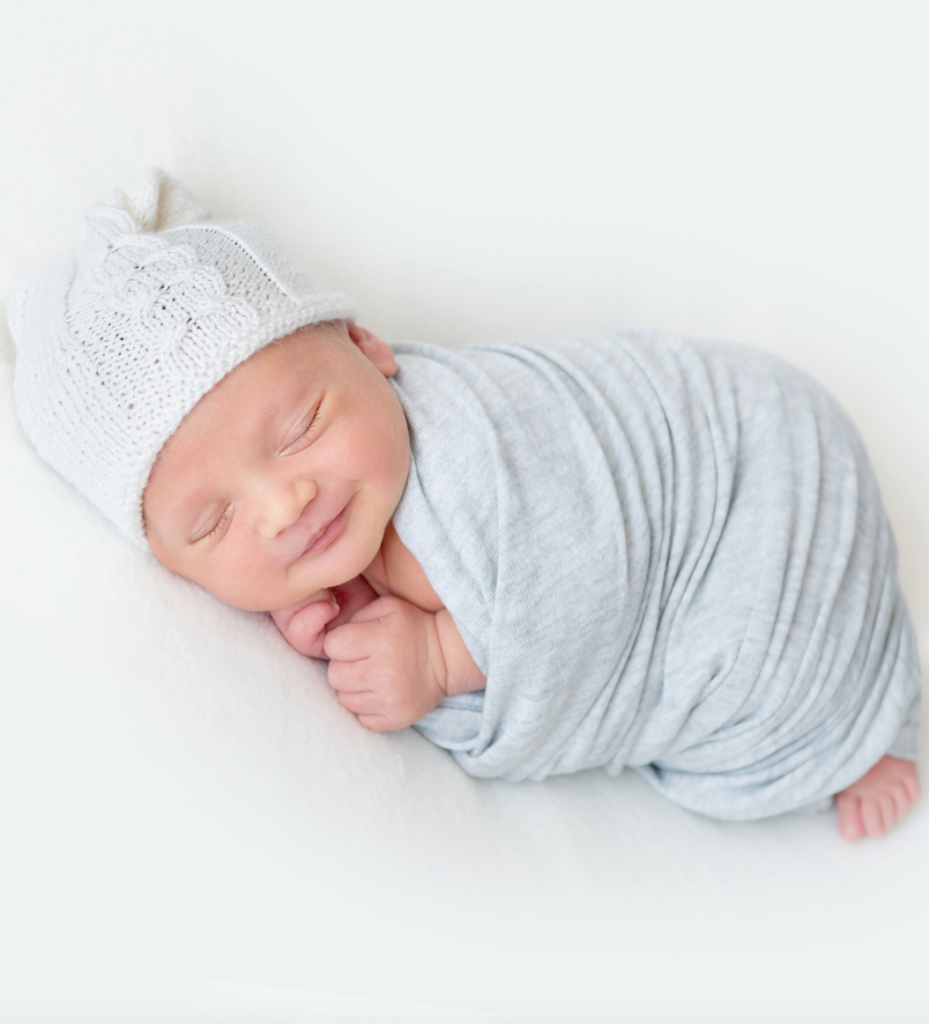 go through this again tomorrow night.
By reaching out for help today, you could have your fully customized sleep plan in 24 hours or less. I would love to help you make these sleepless nights a thing of the past, so you can finally enjoy this precious time as a family.