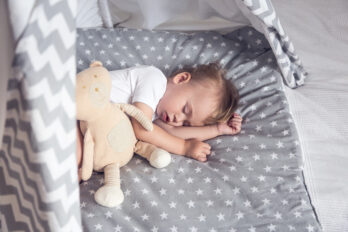 Wondering "where should my baby sleep during travels? " As a parent, one of the most common concerns during travel is ensuring our little ones get a good night's sleep. We want to maintain their sleep routines and provide them with a safe and comfortable sleeping environment, even when we're away from home. In this blog post, let's explore some practical options and tips on where your baby or toddler can sleep during travels, so you can enjoy your trip while keeping your little one well-rested. Don't worry, I've got you covered with some great options.
Travel Crib
Investing in a portable or travel crib can be a game-changer when it comes to your baby's sleep during travels. These lightweight and foldable options offer a familiar and safe sleeping space wherever you go. Look for models that are easy to assemble and disassemble, and ensure they meet safety standards. Many travel cribs come with their own carry bags, making them convenient to transport. Personally, I love bringing along a pack 'n play. They're so easy to set up and take down, plus they're lightweight so you won't be lugging around heavy equipment. Just make sure to check with your airline first to see if you can bring it on as a carry-on.
Hotel Cribs or Rental Options
If you don't want to bring your own gear, you can always request a crib or pack 'n play from your hotel or rental home. Many places offer this service for free or for a small fee, and it's a great way to avoid the hassle of bringing your own equipment. Plus, you'll know that your little one will be sleeping soundly and safely.
Room-Sharing Options
If you're a parent who likes to keep your baby close during travels or prefers to room-share, there are plenty of co-sleeping solutions to choose from. You can opt for portable bassinets or bedside sleepers that attach to the side of your bed to provide a secure space for your baby while maintaining proximity. There are even some travel-size options available! However, if your baby is older and you don't practice room-sharing at home, it's probably not the best idea to start doing so during travels. This could lead to new habits that may be tough to break once you return home
Stroller Naps
Although stroller naps are not recommended for safety reasons, they are sometimes inevitable. For longer outings or sightseeing trips when naps are inevitable, a stroller can be a great alternative for your baby's naptime. Ensure the stroller has a reclining feature, providing a comfortable and safe sleeping position. Remember to use a sunshade or light blanket to shield your baby from direct sunlight or drafts.
Other Things to Consider
1. Pack Their Familiar Sleep Essentials
When traveling with your baby, try to recreate a familiar sleep environment as much as possible. Pack their favorite blanket, stuffed animal, sound machine or any other sleep essentials they are accustomed to. These familiar items can provide comfort and a sense of security, making it easier for your baby to sleep in unfamiliar surroundings.
2. Pack Black Out Blinds
Pack black-out blinds when traveling with your little one is a MUST!  This will help create a dark and comfortable sleeping environment, which can be especially helpful when adjusting to a new time zone or sleeping in a different location. Plus, it can also help block out any unwanted light that may disrupt your baby's sleep. Here are my favorite travel black-out blinds, they easily attach to any window with suction cups.
3. Don't Start New Habits While Away From Home
Try to keep things consistent. Stick to the same bedtime routine, and offer naps based on your baby's typical schedule when possible. Plan for a separate sleep space for your baby. This is both for safety and to keep the good sleep habits in place. There's no reason to start new sleep habits that you don't intend on keeping when you get back home.
Conclusion
As parents, we understand the importance of a good night's sleep for our babies, even when we're on the go. By planning ahead and considering these various sleeping options, you can provide your little one with a familiar and safe sleeping environment during travels. Whether you choose portable cribs, co-sleeping solutions, rental options, baby carriers, or stroller naps, finding the right sleep arrangement will ensure both you and your baby can rest easy, making your journey a more enjoyable experience for everyone. Happy travels, Mom!
Note: Always prioritize your baby's safety when choosing a sleeping option during travels. Follow safe sleep guidelines and consider your baby's age, developmental stage, and personal preferences when making decisions.
Baby's Sleep Ruined After Vacation?
Is your baby experiencing a sleep regression after a vacation? Don't panic! I'm here to help you reclaim those peaceful nights and restore your little one's sleep routine.
Let's tackle those post-vacation sleep challenges together! Schedule a consultation with me today, and we'll work on creating a customized sleep plan that suits your baby's unique needs. I'll provide you with friendly tips and ongoing support to help you navigate this journey successfully.
Say goodbye to those sleepless nights and hello to well-rested days for both you and your baby.